Historically, for projects where confidentiality, know-how, revamping, retrofitting of existing unit or scale-up of prototype of R&D pilot plants was required,  this group  has been providing (over the last 30 years) detailed engineering services, procurement and construction supervision to one of the largest Polyolefine's group.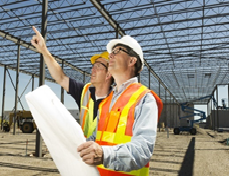 Assigning a core team – Project Manager, Project Engineer, Process Engineer and Cost Control – the group was able to completely manage the mentioned mid-size projects.
Engineering team has a large experiences in detail engineering activities in all disciplines for new grass root projects, retrofitting and DBN plants and Skid Packages for hydrocarbons/utilities treatment.
Procurement services are provided starting from Material and Work Requisition, up to Bids Technical/Commercial alignment with relevant ranking and final recommended vendor/contractor.
Construction supervision is carried out with the support of experienced and longtime used consultants under full team supervision.
Pre-commissioning, commissioning and S/U of polyolefins plants
Team was fully involved from process design phase and  responsible up to mechanical completion and start-up.
Advantages from EPCM services:Lower overall project cost generating saving
No dedicated Owner team
Lower engineering cost
No EPC contractor profit
execution of projects with "in-house approach" instead of involving an external EPC contractor produces about 17% saving of TIC
EPC Material mark-up 15%, equivalent to 7.5% of TIC
EPC Erection mark-up and risk 15%, equivalent to 4.8% of TIC
EPCM mark-up 30% (O/H, profit, delta rates), equivalent to 4.5% of TIC
No Owner team needed, equivalent to 3-4%